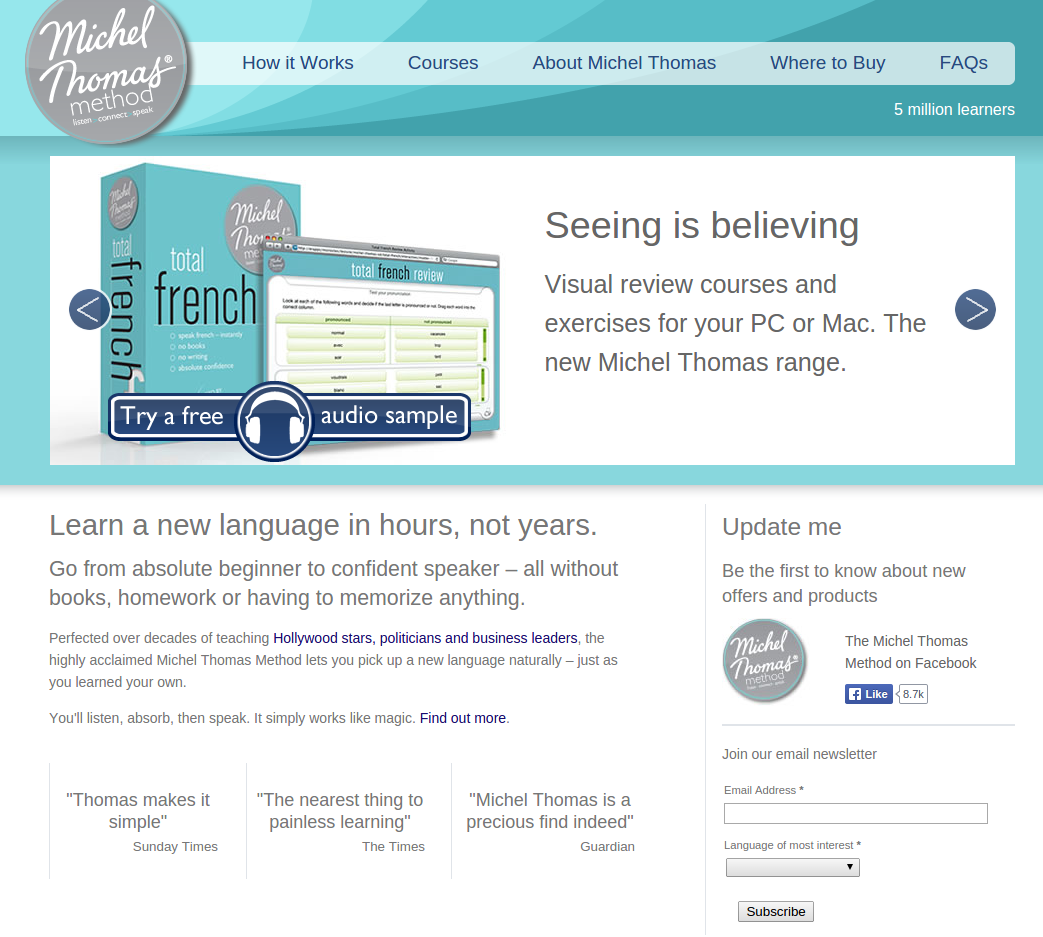 Get a Feel for Michel Thomas's Method with these Free Course Booklets
MichelThomas.com has made it possible to download for free the PDF booklets of the official language courses online.
Why might I want these useful booklets?
These booklets are useful for insight into Michel Thomas's language learning method.
They can also be studied right away to learn written language.
A quick writing system and pronunciation tune-up of your target language (say from Omniglot.com) will have you speaking the words in the booklets as well.
If you enjoy the Michel Thomas Method, consider supporting those who are keeping it alive and out there by investing in the entire audio version of a course.
Michel Thomas Courses: Available Languages
Michel Thomas courses are available for Arabic, Dutch, French, German, Greek, Italian, Japanese, Mandarin Chinese, Polish, Portuguese, Russian and Spanish.