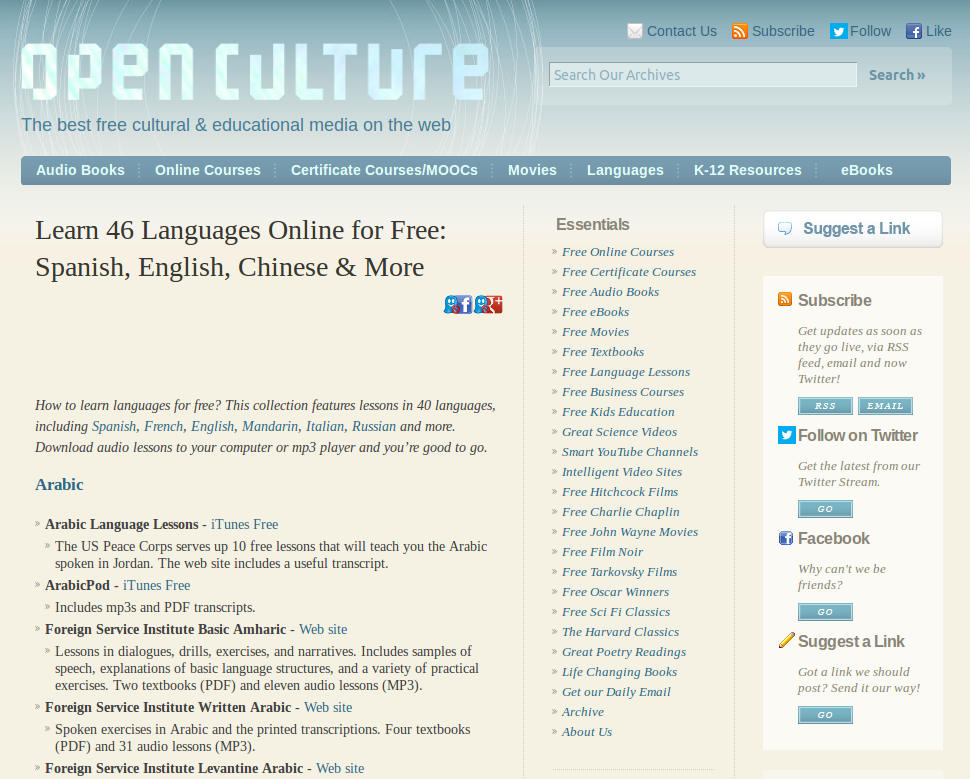 Free Language Lessons
This useful page on OpenCulture has links to lessons for learning over 45 foreign languages for free.
These include podcasts, audio lessons, video lessons, written materials and much more - all free!
Included are languages for which resources are often challenging to locate, such as Cambodian, Icelandic and Maori.
A nice single page of language links, to be sure!