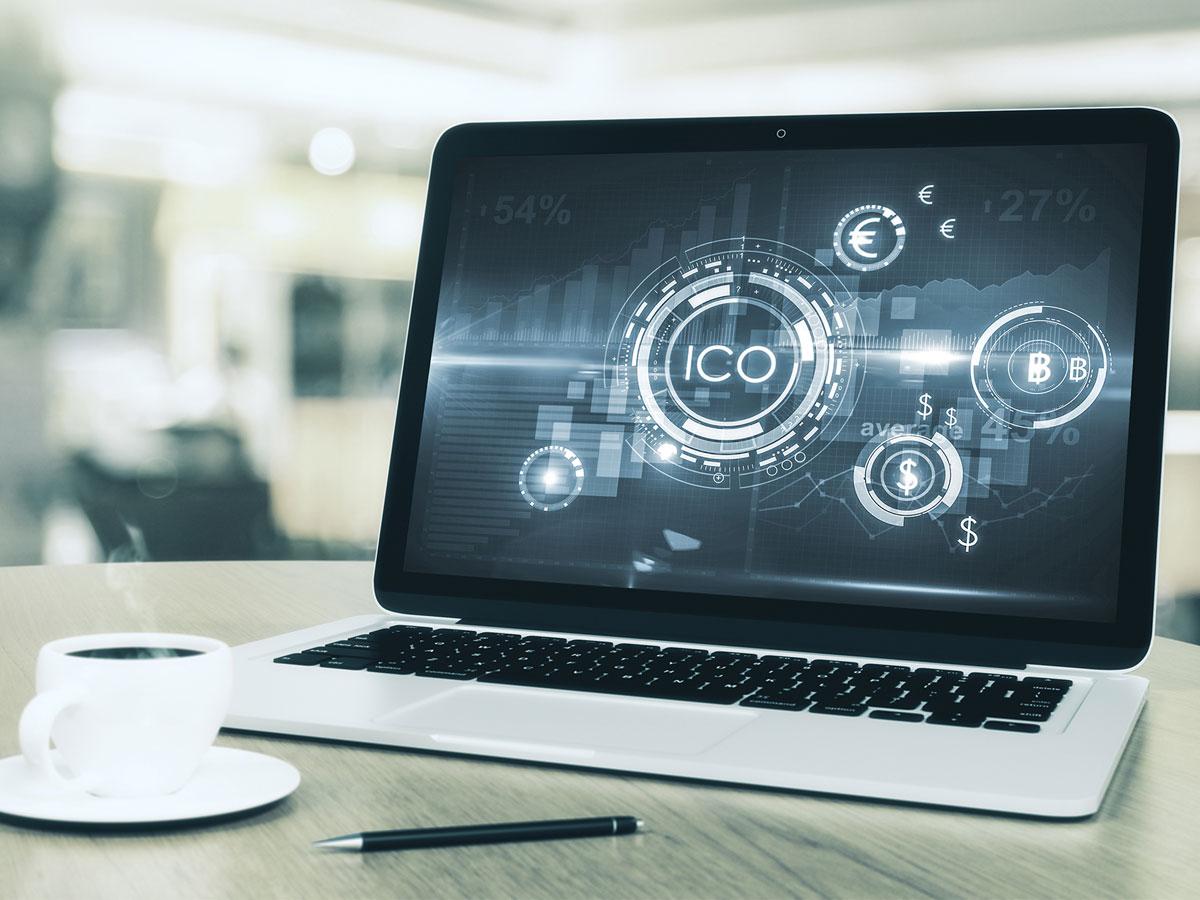 I have become increasing interested in blockchain technology and cryptocurrencies as they represent a transparent way forward that puts the power back in the hands of individuals.
Serving visitors in their native tongue
You might be amazed to know that about 90 percent of internet users from EU prefer to spend more time on the websites that are in their primary language. Thus, for all the industries, no matter how big or small they are, it is important to serve the visitors in their native tongue.
The rising trend of globalization has made it crucial for businesses to establish multi-lingual websites. No matter how appealing your company website is, and how amazing your products or services are, if you don't communicate with the potential clients in their language, they will instantly lose interest. In order to entice them and retain their interest, you must get your website translated in their preferred language.
Almost all the businesses including major financial services can greatly benefit from professional translation services. Specifically, those financial institutions which operate internationally and aspire to target multiple foreign markets must take translation services to overcome language barriers. For expanding your financial business in both the domestic and global business, it is critical to serving them in their own language.
Here are two main financial services that can use the translation services to enhance their business.
What is ICO?
The Initial coin offering is a kind of funding which involves the use of bitcoins and other cryptocurrencies. The blockchain technology is making progress at a rapid pace and its enhancing supply chain can be seen in multiple industries.
Many big businesses are now launching their blockchain platforms and many more will soon be out in the market in the coming few years. According to a research study, the majority of the ICO projects originate in the regions of the US, China and Russia and Singapore. Besides, the most successful ICO projects include the finance industry.
Many of the cryptocurrency companies are enticing the influencers, brokers and investors all across the globe.
Why translation is required for ICO?
In an attempt to attract more and more investors, the companies are presenting blockchain in new and different marketplaces.
To make sure the foreign markets understand the concept, and your intended message reaches them effectively, it is important that your content is translated in a language that they understand and that's why you need the assistance of language service providers.
Simply put, if you want your ICOs to access millions of foreign investors, you need a translation service. Remember that asking a multilingual friend of yours for translating your ICOs content can bring out terrible consequences. In order to get high-quality and accurate translations of such critical content, hiring a professional translation company is the best option possible.
If you want to succeed in the world of cryptocurrency and ICOs, you must make efforts to stand ahead of the competitors. Attracting potential investors while ICO launching is not easy.
You need high-value and excellent quality content for accessing new target markets and boosting your global growth. Those who are seeking international investors should remember that in order to gain and retain their interests, it is important that the content is customized to their language.
Tailoring your website and publishing your marketing materials and whitepapers into several languages can be incredibility helpful. The multilingual approach can assist in image building. Moreover, it will make you trustworthy and reliable in the eyes of prospective investors.
Perks of Localizing ICO Whitepapers
The major marketing tool for your ICO is the Whitepaper. How you create it can make or break your reputation. Through a well-designed whitepaper, you can connect with your prospective investors. Therefore, it is important to map out a remarkable whitepaper containing all the required information in a comprehensive manner. It should cover both the technological and financial aspects.
Once you are done with a simple, thorough and informative whitepaper, the next critical step is its translation. It is vital to present your ICO whitepaper in multiple key languages because the target audience for it is often skeptical and diverse.
Translating your ICO Whitepaper in different languages will provide you with easy access to several new international markets. You must expand to the states with huge crypto communities. In order to target them effectively, it is important to translate your Whitepaper and other marketing content in their native language.
When the investors come in contact with your whitepaper which is published in their primary language, they will be able to fully understand your project. Besides, a seamlessly translated Whitepaper will grab the attention of more investors.
Top Languages for ICO Whitepaper Localization
As mentioned above, many of the crypto users are in the US. Additionally, China, Russia, Japan and Korea are all those countries which have a high number of crypto users. So these are your potential markets for ICO. Besides, Australia and Germany are also significant prospective investor bases.
For catering to all these international markets, you must get your whitepaper translated into:
Russian
Korean
Japanese
Chinese
You might be surprised to know that the Chinese are officially prohibited to invest in any of the crypto companies. But, it is a fact that a large portion of China population has a foreign passport. You should not neglect these native Chinese speakers and translate your ICO Whitepaper in Chinese as well to target their huge market.
What is online trading?
The trend of online trading is not new. However, in the present time, there has been a massive increase in its popularity and there are many trading platforms that operate online and provide a number of services.
Through online trading, the traders and investors can purchase and sell via the internet. Anyone who has a sound financial history, sufficient money for opening an account and a computer with an internet connection can trade online. Over time, the stock market has become easily accessible.
The online trading usually covers trading in stock shares, bonds, international currencies and many more financial products.
The online platform has brought greater ease for the investors and they don't have to meet the broker in person. Besides, the online traders enjoy enhanced control over the trades as they can execute them at a fast pace.
Why translation is important?
Online trading enables you to get easy access to widespread data. Several online brokers and different websites provide you with valuable and comprehensive information regarding companies, markets and exchange.
How can you benefit from all that critical information if you don't understand the language in which it is communicated? You might already know that the world does not only belong to English speaking people. In order to cater to the non-English speaking traders, it is vital to offer the required information in their preferred language and that's why translations are important.
The easy availability of the internet has made the investment world effortlessly accessible to almost everyone. People belonging to various geographical regions can take part in online investments and test their lucks. This vast expansion of market emphasizes the need of meticulously translated content.
If the online trading sites offer their content in multiple languages instead of limiting it to English, more and more people from different regions would like to come forward for investments because of the easy understanding of the business.
If the traders find the relevant information in their native tongue, it will lead to better understanding and they will be more confident in making the trade. On the contrary, if the service provider or the online broker is trying to communicate in a language that the target market doesn't understand, hardly any investor will dare to make a purchase.
Why do you need to hire a professional translation Agency?
Marketing for ICO is different from marketing for any other products or services. Their diverse target market needs to be enticed by the informative whitepapers. The professional translations of the white papers and seamless localization of their website can offer invaluable benefits in terms of accessing international markets.
It is vital that you hire a reliable and certified translation company for localizing your ICO whitepaper because only an experienced pro with background knowledge of the industry can provide excellent translations.
Final Words
In this day and age of globalization where every business aims to expand into worldwide markets, the finance industry is also booming. Particularly the online trading services and the ICO are gaining immense popularity all over the world.
These two financial services are dealing with international markets and therefore, it is essentially important for them to take professional translation services. If they offer perfectly tailored content to the target market, there will be a tremendous increase in their business.