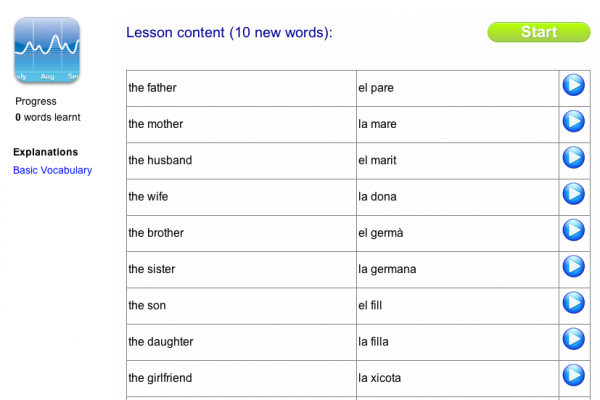 Easy Catalan is a great place for total beginners to start learning the basics.
This free resource provides beginner-level lessons with recorded audio by a native Catalan speaker. The range of the materials is wide enough that this could be considered an entry-level "course".
Topics covered include first words, adjectives, basic grammar and vocabulary, irregular verbs, food words and phrases, introductions, modal verbs, months, numbers, telling time, forming questions, parts of the body, negation, possessives, weather and travel.
You can also play a fun crossword puzzle game if you just want to have some fun:)