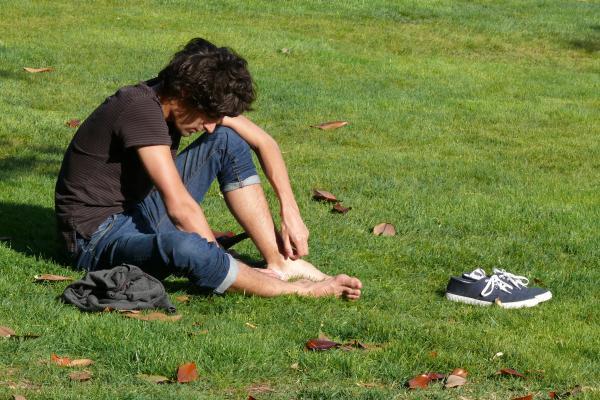 The big idea: learn Galician by reading texts that you choose
Ever wanted to create your own Galician learning palette by reading about things that you are interested in, not just whatever textbooks and Galician educational materials dish out?
Well, Readlang Galician has what you need to do just that!
Readlang allows you to learn by reading any text you want in Galician. You can also easily and quickly use any of the preselected texts that exist in the Readlang database.
It's up to you what kind of texts you use, choose anything from a Galician web page to a short story to a novel, even Galician poetry - you decide!
Readlang's many features
Readlang helps you learn Galician using numerous learning modalities including a Web reader, an online eReader, a video player, a customizable dictionary, a vocab manager and a flashcard toolkit.
Readlang Galician Web Reader
Use Readlang's Web Reader to browse the web in Galician with instant single-click translations.
Either choose any Galician web page you are interested in reading or discover new web pages through the Readlang database.
You can also import plain text versions of any website you browse - read and learn with them now or save them for study later.
Galician online eReader
Using texts you import from anywhere or texts that alreaady exist in the Readlang database, you can use the online eReader to focus in on the essence of what you're reading rather than stressing about the linguistic details.
The eReader allows for instant inline translations, has a clean interface that helps avoid distractions and also allows you to follow transcriptions as you watch YouTube videos.
Galician Video Player
You can enjoy learning Galician with songs and conversations using Readlang's Galician Video Player to practice listening with full transcriptions.
The video feature allows you to choose from an existing database of Galician videos with transcriptions or upload your own and sync them with YouTube videos - share your creations, too!
This can provide an entertaining yet educational way to immerse yourself in Galician language and culture.
Customizable Galician dictionary
While using the Web Reader, eReader or Video Player, you can build a customized Galician dictionary with Readlang.
By default the system sports the Word Reference dictionary. You can choose among other options or add a custom dictionary in just a few steps. This cool function allows you to switch around and find the best translations to save to your personal Galician dictionary.
Galician vocabulary manager
Manage your Galician vocabulary by saving everything you've ever translated and then editing, starring or deleting your favorite words.
When you save words, the entire context in which the word was encountered is saved as well. This is awesome for learning the true breadth of meaning of a given word and how it is used in various situations.
You can even export your word and phrases to practice in Anki.
Practice Galician flashcards
Using your customized dictionary and vocabulary manager you can create custom flashcards with real context. Readlang includes a spaced repetiton algorithm that adapts to your Galician ability.
Your Galician flashcards are prioritized by their usefulness and you can even opt-in to receive a personalized daily reminder email.
Available via Web on any mobile device
Readlang makes it quick and easy to use their interface on iOS, Android and other mobile operating systems.
Free or premium, it's simple and amazing
The free Readlang for Galician might be all you ever need as it allows for unlimited flashcards and limitless word translations per day. It also allows for ten phrase translations.
You can upgrade to a premium plan for only $30/year to gain access to unlimited phrase translations and support the development of Readlang.
Available in over 50 languages
Not limited to Galician alone, Readlang is available in over 50 languages!