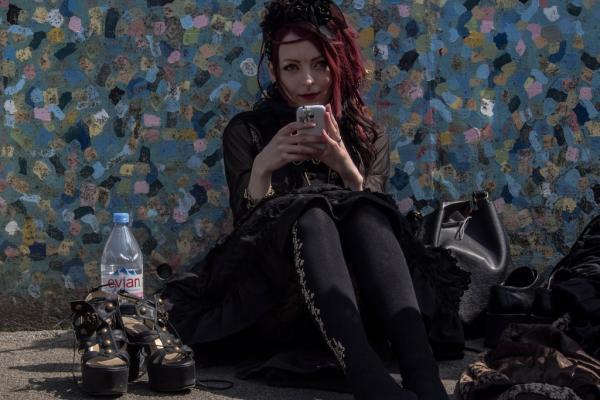 Summary
German language learners and lovers delight! Deutsche Welle (German Public Radio) and Miro have teamed up to create a fabulous and free video player that smoothly and effortlessly brings together loads of Deutsche Welle's German (and English and more) video and audio content into one easy to use player that can run on Linux, Mac and Windows.
The result for the end user is quick and eye-candyful access to loads of quality news and cultural content in German regarding Germany and the rest of the world. Just download (from Miro or Deutsche Welle) and start watching and listening to DW's news, podcasts, video podcasts, YouTube channel and more - all in one place.
If you are interested in using Miro for more than just Deutsche Welle (it plays almost any audio or video format you can find out there, including saving and viewing of YouTube videos), you might consider downloading Miro and then subscribing to the Deutshe Welle channels (view these in English or German) that interest you as well as all the other RSS feeds (audio, video, text, HD, even BitTorrent!) that you're into. You can also subscribe to all DW channels with one click at this page.
Miro is 100% "free and open-source, because open media matters". Check out the Miro Guide for loads of InternetTV channels.
Bravo Miro and Deutsche Welle! :) And an extra-special thanks to the Participatory Culture Foundation.
From Deutsche Welle Website
Podcasts auf einen Blick: Mit dem Miro - Deutsche Welle Player haben Sie ausgewählte DW-Audio- und Video-Podcasts übersichtlich in einem Player.

Auswählen und abspielen: Stellen Sie sich Ihre Favoriten zusammen und erhalten sie die neuesten Inhalte direkt auf Ihren Desktop. Der Miro - Deutsche Welle Player unterstützt zudem alle gängigen Video- und Audioformate. Der Player bietet eine Vielzahl von weiteren Kanälen zum Abonnement an und mit der integrierten YouTube-Suche sowie einer Auswahl an HD-Inhalten sind tausende Videoinhalte nur einen Klick entfernt.
Download the Deutsche Welle Miro Player or visit DW's website.
From Miro Website
Video RSS

Video RSS feeds are at the core of our vision for internet TV. They provide a simple system that any publisher can use to distribute their content. Viewers can bring feeds from anywhere together into one place. Miro is compatible with more feeds than any other video app.

Auto-Download

Set any channel to download new videos as soon as they are published. You can also tell channels to stop downloading new stuff if unwatched videos are piling up.

1-Click Subscribe Buttons

If someone comes to your website to see a video, take the chance to turn them into a subscriber. 1-click subscribe buttons let users go from web to Miro with a single click.

Watch the Bubbles

Numbers in a blue bubble next to a channel name indicate that new videos have been published since you last viewed that channel. Green bubbles mean that there are new videos downloaded that you haven't watched yet. Move your cursor over a green bubble and it becomes a play button.

Rename Channels

Right-click on any channel to rename it.
Download the regular Miro Player, watch a screencast about it or view more of it's features.
Making InternetTV
The Participatory Culture Foundation has also created an excellent resource for folks out there interested in making InternetTV. They are 100% real deal.
Deutsche Welle on Free Language
Free Language has much love for Deutsche Welle!
Deutsche Welle Slowly Spoken News in German Podcast
Deutsche Welle Sprachbar Podcast
Deutsche Welle Top-Thema Mit Vokabeln Podcast
Deutsche Welle Alltagsdeutsch Podcast
Deutsche Welle Stichwort Podcast
Deutsche Welle News in German
Deutsche Welle News in Chinese