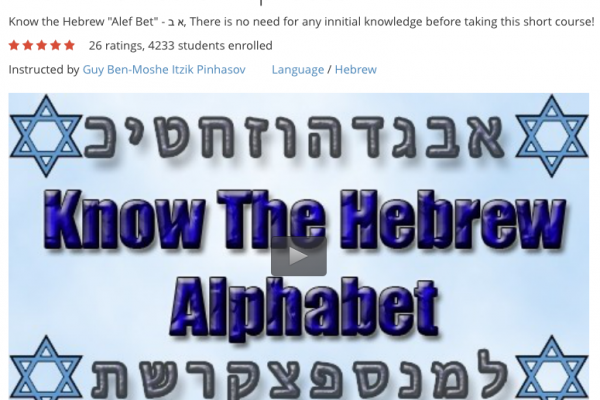 Free Online Hebrew Alphabet Video Course
Know the Hebrew Alphabet is a free course from Udemy instructed by Guy Ben-Moshe and Itzik Pinhasov.
This course offers over 13 lectures and 32 mins of video content focused on teaching you the Hebrew alphabet. When you complete the course, you'll be able to know the basic pronounciation of every letter (basic pronounciation without vowel signs).
Udemy is an online platform whose mission is "to help anyone learn anything". All of their courses can be done online as well as on Android and iOS.