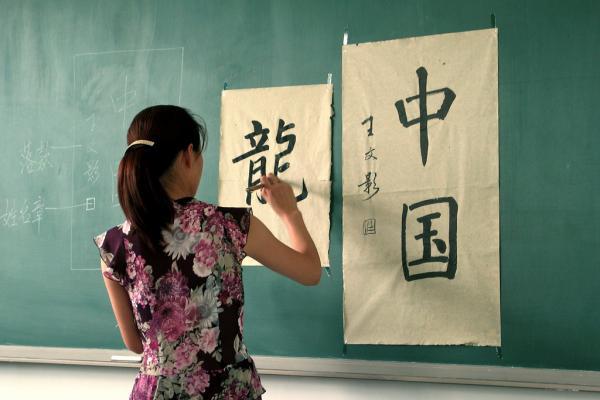 Multimedia Chinese Course for Beginners
Grasp Chinese is a multimedia Mandarin Chinese learning website that offers ten free lessons for Chinese beginners, with an optional subscription to continue studying.
Each Chinese lesson offers listening practice, writing practice and a phrasebook with associated vocabulary. These lessons are delivered through video and audio content, and flow naturally from one step to the next with a clean, user-friendly interface.
The ten free Chinese lessons - appropriate as an introduction for total beginners - cover the following topics:
1. Saying Hello
2. Introduction to Tones
3. Ordering a Coffee
4. Airport - Arriving
5. Taxi - Going to Hotel
6. Hotel - Checking In
7. Numbers 1-10
8. Breakfast
9. Shopping
10. Introducing yourself
From GraspChinese.com
Hi, and welcome to our website from all the team here at GraspChinese.com . The website was founded by Dani Wang to teach Chinese to just about anybody who is interested in the language. Originally from Beijing, Dani moved to Europe to study at the University of Limerick and the Limerick Institute of Technology. Dani has a professional background, having worked with top accountancy firm KPMG for a number of years. Dani has recently attained an honours Masters in e-Commerce from Dublin City University.

Through this website, we are delighted to be able to share our passion for the Chinese language and culture. Our vision in creating GraspChinese.com is to make the joy of learning this rich and rewarding language accessible to as large an audience as possible. Within moments of navigating to our website, you can be learning your first words and phrases in Mandarin Chinese!

Our Approach

It is well documented that we all learn languages best when immersed in the local culture. We have aimed to recreate that feeling of immersion as you follow the journey of Leo through his trip to China. With the help of rich multimedia lessons you will quickly feel like you have stepped off the plane in Beijing airport yourself! You are met in the arrivals hall by Dani who will guide you along your journey in learning Chinese, and you'll also learn a bit about Chinese culture along the way.

You get the chance to practice your newly acquired Chinese in our innovative exercises after each lesson. We use a variety of immersion inspired multimedia exercises to allow you to 'internalise' what you have just learned. Our glossary for each chapter is a valuable reference point and enables you to review the new material and pronunciations quickly.

Pinyin is the method of writing Chinese in the letters of the English alphabet. It is the starting point for millions of Chinese schoolchildren every year as they start their formal education. Our approach to teaching Chinese is based on using Pinyin too. The Chinese characters are complex to learn and are not essential to start learning and communicating in Chinese.