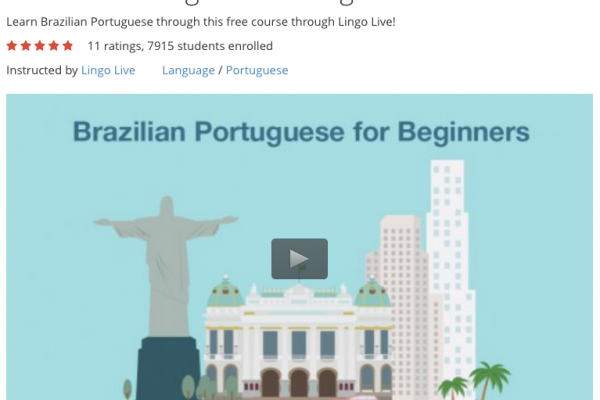 Free Online Brazilian Portuguese Video Course
Brazilian Portuguese for Beginners is a free course from Udemy instructed by Lingo Live.
This course offers over 13 lectures and 1.5 hours of video content tuned to make you able to introduce yourself, greet someone you meet, talk about yourself and make new friends.
Anyone learning Portuguese for the first time is eligible.
Udemy is an online platform whose mission is "to help anyone learn anything". All of their courses can be done online as well as on Android and iOS.