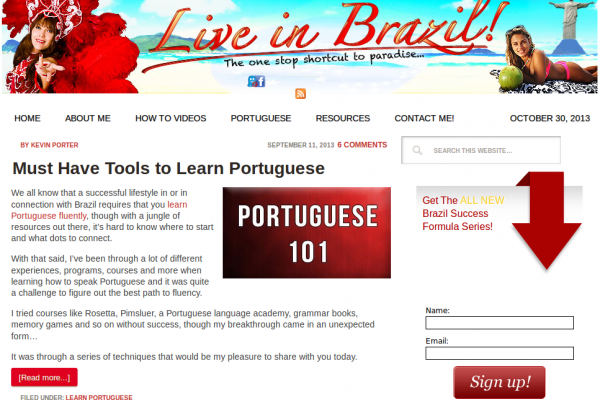 Tricks for Learning Brazilian Portuguese from Kevin Porter
Kevin Porter's website on expatriating successfully to Brazil, Live in Brazil, has quite a few gems in the form of tips and resources for Brazilian Portuguese learners.
Consisting mainly of tricks gleaned from Kevin's personal journey to becoming fluent, LiveinBrazil.org has some very helpful reads for newbie learners of Brazil's unique variety of Portuguese.
In addition to his personal Brazilian language hacks, Kevin points out a variety of websites and tools that learners will find very useful, including where to get lyrics for Brazilian songs - a great way to immerse yourself in the culture and sing your way to fluency.
Be sure to check out Kevin's free email series crash course on how to learn Portuguese.
Muito bom trabalho, Kevin!