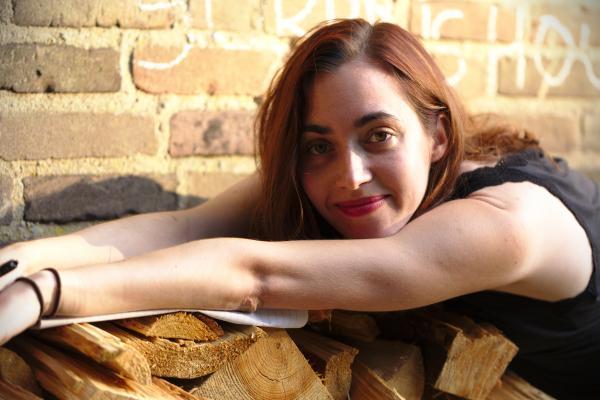 Summary
Thai-Flashcards.com is a fast-loading, useful site for Thai learners to manage and practice vocabulary lists (words and sentences). There are many existing word and sentence lists created by other users that you can snag and use right away. You can also create your own lists and sentences on-the-fly and test yourself until you know them all. As a result, this resource works for Thai students of all levels, beginner to advanced. The self-testing is done via built-in flashcard software that you control.
The website has an integrated dictionary that gives explanations of terms and includes examples of how these are used in real sentences. In addition, when you view a sentence, you can scroll over the words and view annotations. NB: You can copy and paste any Thai text you want into the site's Text Analyzer and it provides you with what you see below (see grey scroll-over pop-up in image for glosses).
Something I have found incredibly useful is the Sentence of the Day email that you can subscribe to on the site. This sends a different sentence every day and is complete with a translation of the sentence, plus a link to hear a native speaker say the sentence.
If you upgrade to a premuim membership (~$5/month) you can also hear audio for the sentence. In fact, the only thing you cannot do without a membership is hear the audio on the site. Other than that, it is full-featured and incredibly quick and helpful for learning Thai through memorizing words/sentences and their constituents.
Bravo Oliver for this excellent site and keep up the great work!
From Website
Study Thai from Home

Introduction

Since our first flashcard website started in 2005 a lot of time has been invested to design an efficient system which enables you to learn a new language in the shortest time possible. Make sure to read this introduction carefully so you understand how the system works. Once you know how this website works and you use it regularly it will become an important tool to learn Thai. Ideally make time each day for 2 or 3 sessions a day, each lasting about 10 - 15 minutes.

Once you have created your own account you can set up your own word list. You can either add words manually or automatically to your own word list.

Automatic Mode

If you choose this mode then the system will choose random words for you to practice. Within the "Automatic Mode" there are two different choices. The first is "completely random words" and the second is "frequent words first". Obviously if you are a beginner you should focus on those frequent words first, if you chose the level "Complete Newbie", "Basic" or "Intermediate" the system will just do that. If you chose the level "Upper Intermediate" or "Advanced" completely random words will be added to your word list.

Manual Mode

If you would like more control over which words you learn switch to the "Manual Mode". In this mode you choose which words you want to learn and not the system. There are a few ways to add words manually. The first is to use the search function in the navigation bar on the left-hand side. You can search for Thai or English words. On the result page every found word has an "Add Word" link next to it. Click it to add this word to your personal list. After you click it the link text will change to "Remove Word", so you can immediately remove the word from your list if you have added it by mistake.

The second way to add words manually is to click the link "Add new Words" in the navigation. This will show random words for you to add.

Finally you can add words by clicking on "Public Word Lists". These public lists normally have a common theme, like "Animals", "Computer", "Fruits", etc. You can either pick some words of these public lists or copy the whole list.

By default you are in the "Automatic Mode". If you do not want to add words automatically you can change this in the settings. In the "Automatic Mode" you can also add words manually.

The Loop

The main problem of learning new words is that over time word lists grow very big. This means that the learner feels overwhelmed and the time between word repetitions becomes too long. To solve this problem a so-called "Loop" is used.

The Loop consists of a subset of only 30 words out of your word list. This means you can concentrate on a few words only, until you have memorized them properly. To keep a flashcard in the loop click on the "Loop" button.

If you have become familiar with a new word which is in the Loop click on "1 day", "7 days", "30 days" etc. Which means that the word will be shown only after the indicated time has passed. If you know a word very well click on "30 Days" or "3 Months" so the word will be shown only after a long time. After the indicated time has passed the word will be put into the Queue.

Once you remove a word from the Loop another one will be put in the Loop. The system will first check if there are any words in the "Queue". If the Queue is empty and you are in "Automatic Mode" the system will choose a new word for you and add it to your word list and into the Loop. If you are in the "Manual Mode" the system will tell you that you need to add more words in order to continue. It is important not to let the queue grow too big, otherwise the system will become increasingly inefficient. Your every day task is to clear the queue and add 5 to 10 new words to your list.

If you click "Remove" then the word will be removed from your word list. "Block" will do the same except that it will also prevent the word from coming back in the "Automatic Mode" where the system chooses words for you. By default there are 30 words in the loop. You can change the number of words in the loop in the settings.

Word Lists

If the Loop system sounds too complicated to you, then you can also set up simple word lists. To do this click on "[Manage Lists]" in the navigation. Then click on "[Add List]" to create a new list. If you want to share this word list with other users select the box "Public List". If you want to immediately add new words to this list select "Also Activate". You can create as many lists as you want. In the navigation bar you can always see which list is active at the moment. Words will be added to the currently active list.