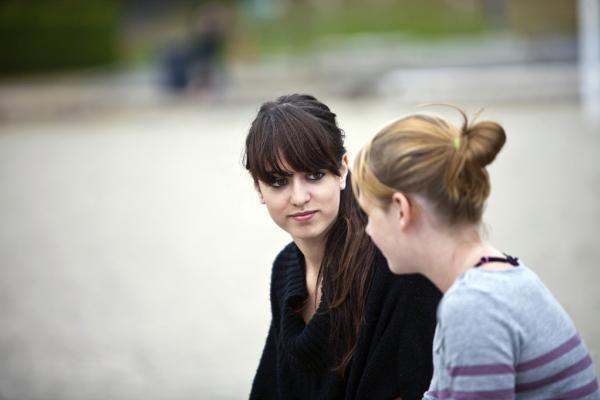 Summary
Busuu is a language exchange community and free multimedia (image + audio) foreign language lesson archive. The site currently supports English, French, German, Spanish, Portuguese, Arabic, Chinese, Japanese, Swedish, Turkish, Russian and Polish and the founders of Busuu plan to add more languages as quickly as they are able.
The site is based on the Drupal framework, the same platform as Free Language, though they have taken it to quite another level altogether! Clean, crisp, fast-loading and full of fun colorful graphics that change as your language skills improve (called the Busuu Language Garden), Busuu promises to be a contender in the growing social language learning milieu.
The lessons are divided into three levels: beginner, intermediate and advanced. Each lesson has a photo/audio component along with writing practice, native speaker exchange and a review test. You can keep a track record of your studies as you complete them. All lessons are free and can be completed at anytime, letting you choose your study schedule and mark your own progress.
Finding friends is easy through the search function, so discovering practice/exchange partners is fast and simple. Busuu provides a video chat function through the site for easy access to language exchanges without needing to go outside the site or use other utilities.
Altogether a bright, cheery and user-friendly site, Busuu weilds a healthy lessons archive and growing user community. Have a look at the site tour today to find out how to begin improving your English, French, German and Spanish skills. Who knows, by the time you read this article, other languages may have been added...
From Busuu.com
busuu.com is a start-up, based in Madrid, which runs an innovative online community for learning languages.

We have personally suffered from the traditional way to learn a new language which we always found expensive, difficult and boring.

Therefore, we decided to create a new concept of language learning by offering you the following advantages:

Learn from your fellow students: Learn directly from native speakers of the busuu.com community and forget about the horrible grammar sessions you had in school
Learn what you really want: Be completely flexible in the content you want to learn, from preparing for a job interview to a discotheque pick-up line we can meet all your language needs
Learn for free: During our beta phase, busuu.com can be used completely for free! Once we launch our next version, you will have the possibility to pay a small amount per month in order to become a premium member and get access to additional learning tools and premium content. But even as a basis-member, you will always enjoy loads of learning content completely for free!

About the founders

Adrian, Co-Founder

Adrian is from Liechtenstein, an impressively small country in the heart of the European Alps.

He is fluent in the lovely Schweitzerdeutsch, German, English, French and really fights hard to finally improve his Spanish.

Bernhard, Co-Founder

Bernhard was born in the beautiful city of Vienna in Austria, famous for Waltz and Sachertorte.

He speaks fluently the charming accent of Viennese German, English, Spanish and improves currently his (Brazilian) Portuguese.

About Busuu

Busuu is a language spoken in Cameroon - based on an ethnological study conducted in the 80ies, apparently only eight people are able to speak this language.

If you happen to know one of these people or know more about the Busuu culture, please let us know.

We have the dream to contribute to the diversity of languages all over the world – therefore we will continuously extend the languages offered at our website.

...and maybe one day, you might even find the possibility to learn Busuu throughout our website…;-)