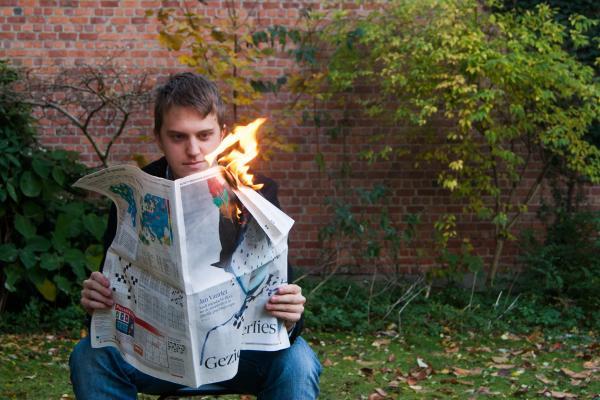 Paperless Web Service & Apps
Browse the website or use the app to immediately gain access to the front page of hundreds of newspapers around the world, complete with a downloadable, readable PDF version. This is quite useful for language instruction based on lessons from today's world news.
Daily Front Pages from 89 Countries
Thanks to Newseum.org, you can catch a glimpse of today's front page from hundreds of the world's newspapers - in nearly two dozen languages - for free. A great way to gain exposure to news in a language you are learning, the website and iPhone/iPad/iPod Touch app created by Newseum.org are truly outstanding.
World News in Native Tongues
Currently there are nearly 800 newspapers available from 89 countries. Languages covered include Arabic, Bulgarian, Chinese, Croatian, Dutch, English, French, German, Greek, Hebrew, Hindi, Hungarian, Italy, Korean, Polish, Portuguese, Romanian, Russian, Serbian, Spanish and Turkish.
Keep it Superficial
Don't get too wrapped up in the mainstream news. A simple homepage dose should give you your daily programming;)