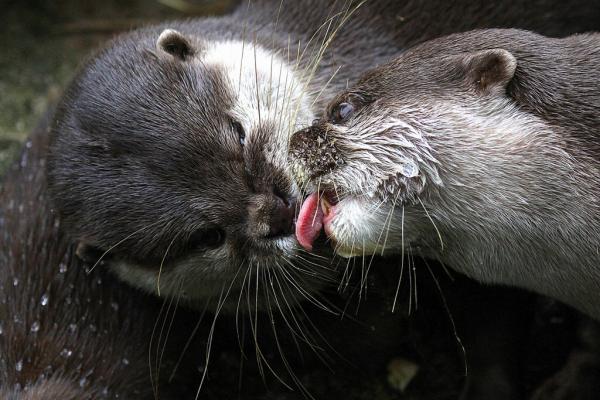 Speak French faster using videos, accessible tools + apps
When FluentU's French video learning platform came aross my browser screen several months ago, I was immediately impressed.
Not only does FluentU manage to select videos that are actually interesting and engaging, they have created a learning system that is streamlined and fun, allowing you to transform an already entertaining video into an awesome language lesson!
Curated French video selection
French language TV shows, music videos and news all line the virtual shelves of FluentU, along with mini-movies, movie trailers, talks and speeches.
These memorable videos have been selected for their linguistic richness and cultural relevance, allowing you to learn French while familiarizing yourself with the cultural environment in which it is spoken.
FluentU's interactive app for French learners
You can take the power of FluentU in your pocket with their app for iPhone. It syncs with your user account and makes your French video library accessible at any time.
The app also includes the same great learning tools that allow you to learn French faster than you might have thought possible.
Let's take a look at why faster learning is possible with FluentU French.
Your personalized neural associations
Part of the power of FluentU French is that, over time, it personalizes more and more the questions and prompts that you use to learn. This helps create neural associations in your brain faster and the more you use FluentU, the better it gets at teaching you in particular.
Retain French better with visual + cultural association
The human brain loves and thrives on associations when learning. It strives to attach anything you learn with something it already has in its data banks in order to create a solid connection, one which will last.
By putting rich visual content alongside top-rate French language learning tools, FluentU enables you to more easily memorize new words and entire phrases. These seep into your memory with visual and cultural references to create a multifaceted connection that endures.
Streamlined interface, distraction-free
I just have to mention this because FluentU has done a fabulous job of designing their interface to be clutter-free and fully-functional. It is quick and simple to find and save videos you are interested in and begin learning without any distractions or difficulties.
The background is white and the font is incredibly clear, navigation is accessible and the video learning tools are integrated beautifully for maximum effect with minimum use of space.
Picking up where you left off while taking your learning on-the-go is as easy as firing up the iPhone app.
The whole experience in one of elegance and simplicity.
So what does all this elegance cost?
Amazingly, FluentU French offers a large part of its features at a price nobody can argue with: totally free!
There are very reasonable options for upgrading once you've experienced the system and been sucked in by the French videos. FluentU doesn't let you forget you're there to learn, though, and I am sure you will be impressed by the experience.
For less than the price of an hour private lesson, you gain monthly access to the full effect of this powerful French learning system.
Bonus: Awesome blogs for French learners + teachers
I would like to point out the excellent French learner and French educator blogs that FluentU maintains.
These blogs are filled with quality content featuring insightful and very useful information for all aspects of French language education.
Join thousands of successful French students
The days of rote memorization have passed, join the fun and the fast learning process at FluentU French today!