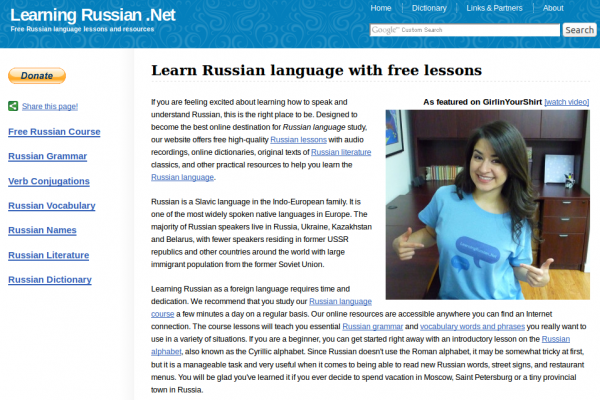 Free Beginner Russian Lessons
LearningRussian.Net is a good entry point for beginner Russian learners. The site provides clear lessons on the basics of the Russian language, including the alphabet, verb conjugations and aspects, case forms, pronouns, numerals, mood and more. There is also a number of introductory level lessons on meeting and greeting, introductions, fun and games, directions and congratulations - with more lessons being added regularly.
Of special note are their Russian-English dual-language texts available right through the site! Currently the beginning chapters of two novels are available in dual-text format: Anna Karenina by Lev Tolstoy and Notes from the Underground by Fyodor Dostoyevsky.
Audio is also being integrated into the site as this article goes to press, so expect more audio soon.