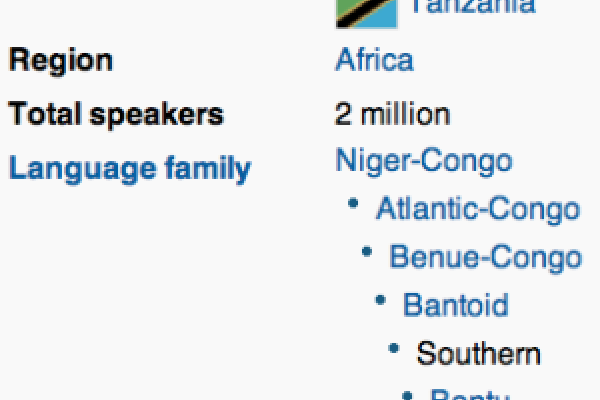 Learn Survival Tumbuka
Wikitravel users have collectively created a free Tumbuka phrasebook with the goal of making it possible for travelers to "get by" while traveling in areas where Tumbuka is spoken.
Wikitravel phrasebooks are available in many languages and each one varies in depth and detail. Most of the phrasebooks include a pronunciation guide, a general phrase list, information about dates and numbers, a color list, transportation-related phrases, vocabulary for shopping and phrases for eating and drinking. Some are even more in depth, and all are free!
From Website
This Tumbuka phrasebook is not a language tutorial, comprehensive grammar or dictionary. Its goal is to define just enough of the language so that an English-speaking traveller can "get by" in areas where Tumbuka is spoken.

The Tumbuka language is a Bantu language which is spoken in parts of Malawi, Zambia, and Tanzania.

The language of the Tumbuka people is called chiTumbuka - the 'chi' in front of Tumbuka meaning 'the language of', similar to 'ki' in kiSwahili or 'se' in seTswana.

The World Almanac (1998) estimates approximately 2,000,000 Tumbuka speakers exist in the aforementioned three countries.

There are substantial differences between the form of Tumbuka spoken in urban areas (which borrows some words from Chichewa/Nyanja) and the "village" or "deep" Tumbuka spoken in villages. The Rumphi variant is often regarded as the most "linguistically pure", and is sometimes called "real Tumbuka".