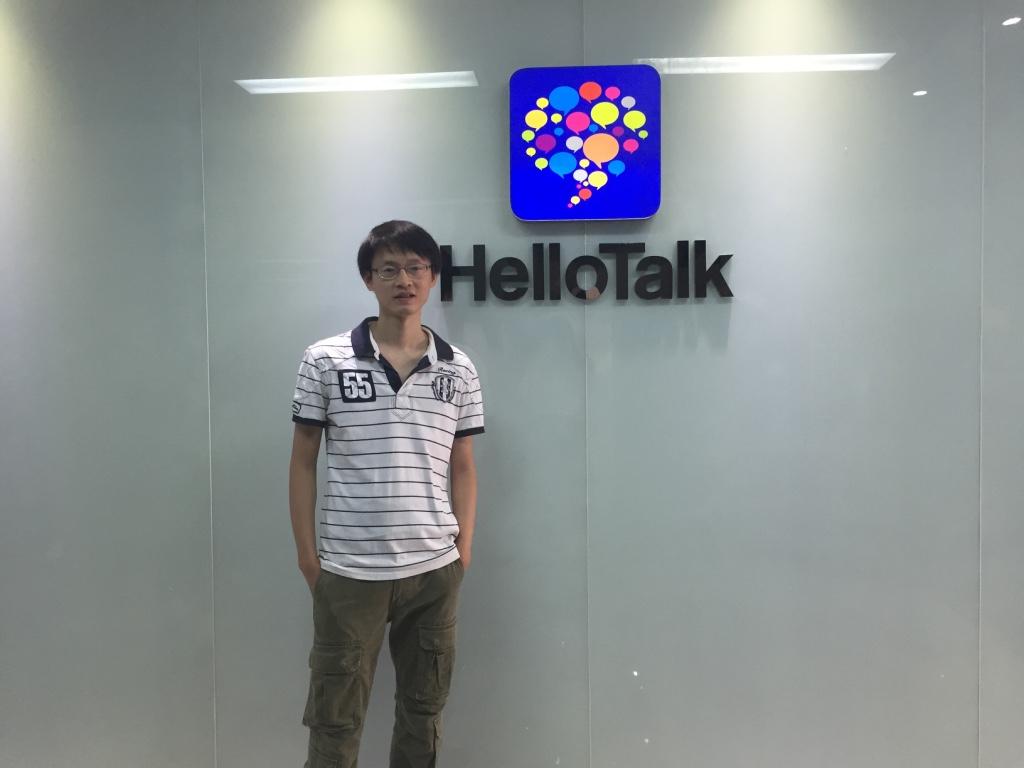 HelloTalk app makes effective language exchange mobile
I caught up with Zackery Ngai while he was traveling in Shanghai on behalf of the free HelloTalk language exchange app. He's the project's founder and continues developing an extraordinary yet simple app for effective multilingual exchange.
HelloTalk takes it further than just a dialogue, allowing users to use enhanced tools to manage time, translate on-the-fly, exchange links and content, send recorded messages and more.
HelloTalk is a project started by and for language learners who wanted a more effective method of social language exchange. With this app, you can keep a steady flow of custom language exchange partners using built-in friending tools and privacy choices.
What's coming for HelloTalk?
Zackery tells us about some upcoming features for HelloTalk including video chat and voice channels. He uses Benny the Irish Polyglot as an example language learning personality that could address an audience of crowds of people at once through their own channel.
Zackery Ngai's language hacks
Preferring to stay interested with ease while learning languages, Zackery learns watching films and interacting with native speakers. He gives some personal learning tips to close out this session, noting how useful its been for him to keep learning time engaging.
A peek under the hood
Zackery gives us an overview of the front end tools, translation engines, voice recognition technology and APIs used to power HelloTalk's functionality.
Mentions
The following language gurus are mentioned by Zackery in this episode as being free sources of language learning advice:
Benny the Irish Polyglot
Luca Lampariello
Olly Richards
Get HelloTalk for free!
HelloTalk is free and works on iOS and Android devices!
Technical notes
Apologies for my goofing the quality of Zackery's side of the Skype recording. There are some rough bits in the connection in the first part which are, well, humps in my podcast production learning trail. Please just bear with me through the start, it does improve.
I suppose the whole thing is somewhat akin to language learning itself!
Podcast music
The podcast's theme song, "Be Free", is - like Free Language - Free & Open
Sign up for the Free Language Letter
Use the box below the comment area to sign up for the Free Language Letter and never miss an episode of this podcast!
Welcome comments
Please free free to leave comments or contact me directly about this episode or the Free Language Podcast in general. I welcome suggestions for interviews and honest feedback!
Download for free!
If you don't see the player above, please click here to stream it (right click to download).
Podcast freebies
Here are the freebies mentioned in this podcast!
Innovative Language Learning
Free Language Hacking Course
HelloTalk Infographic